Welcome to the
Acquadolce Hotel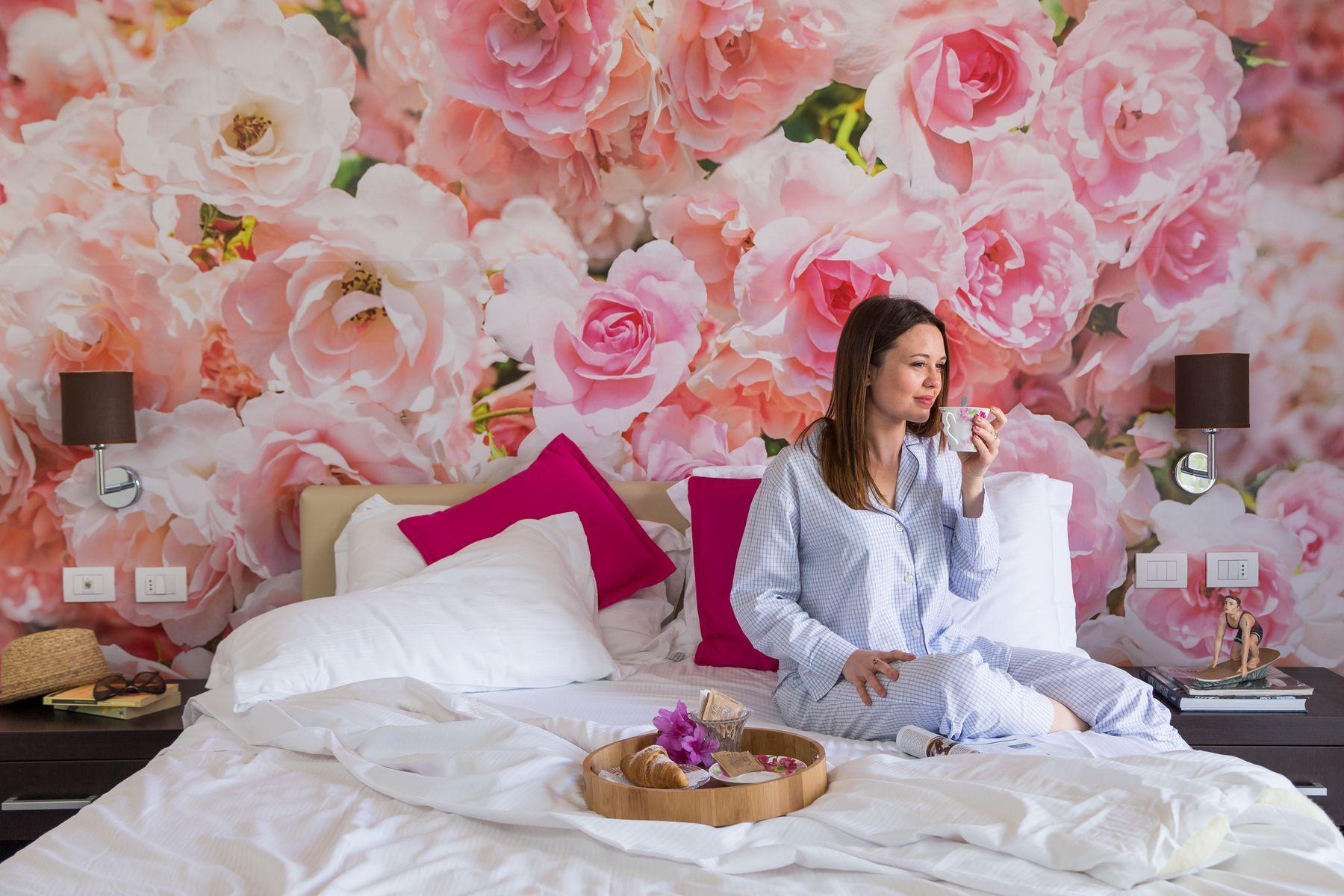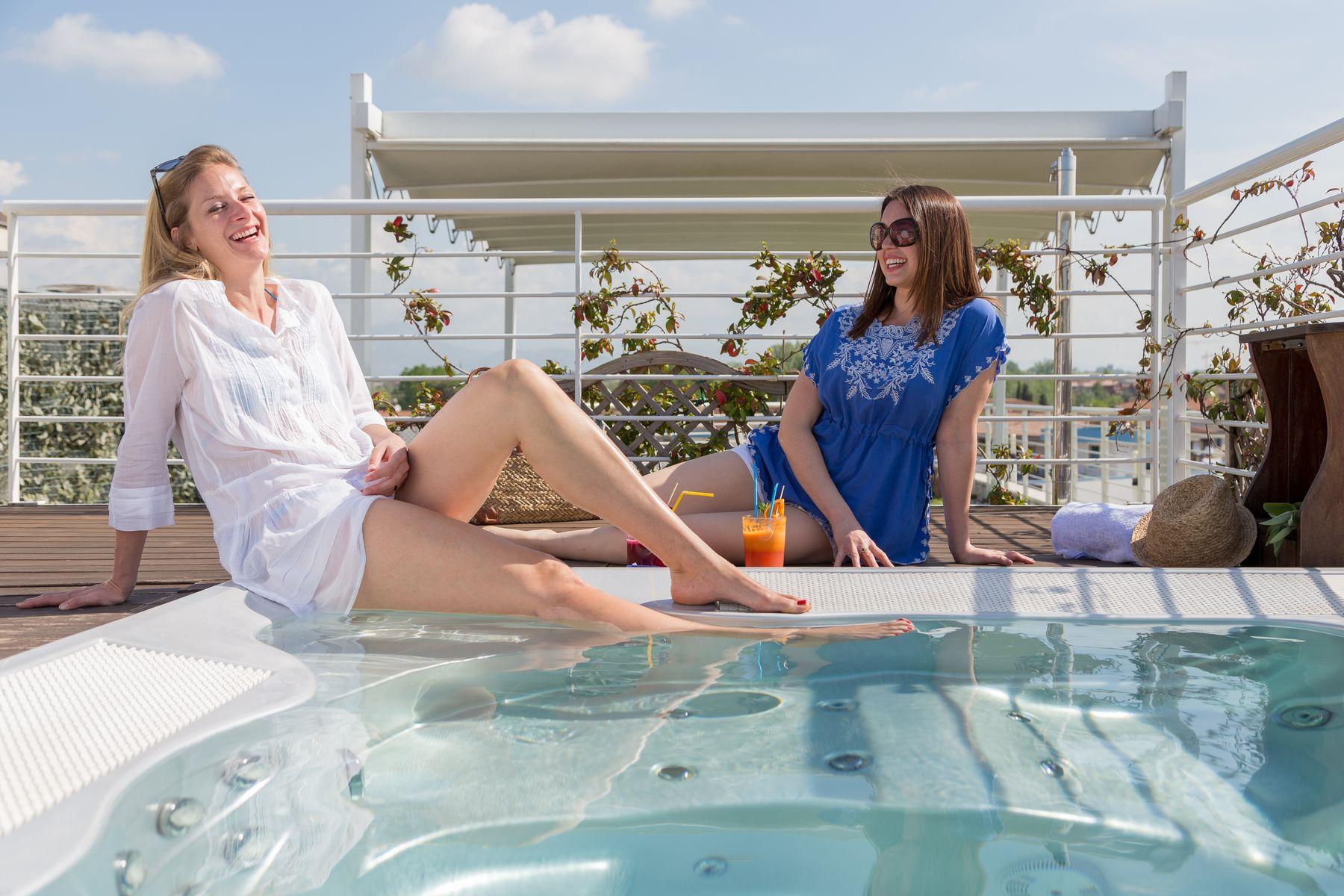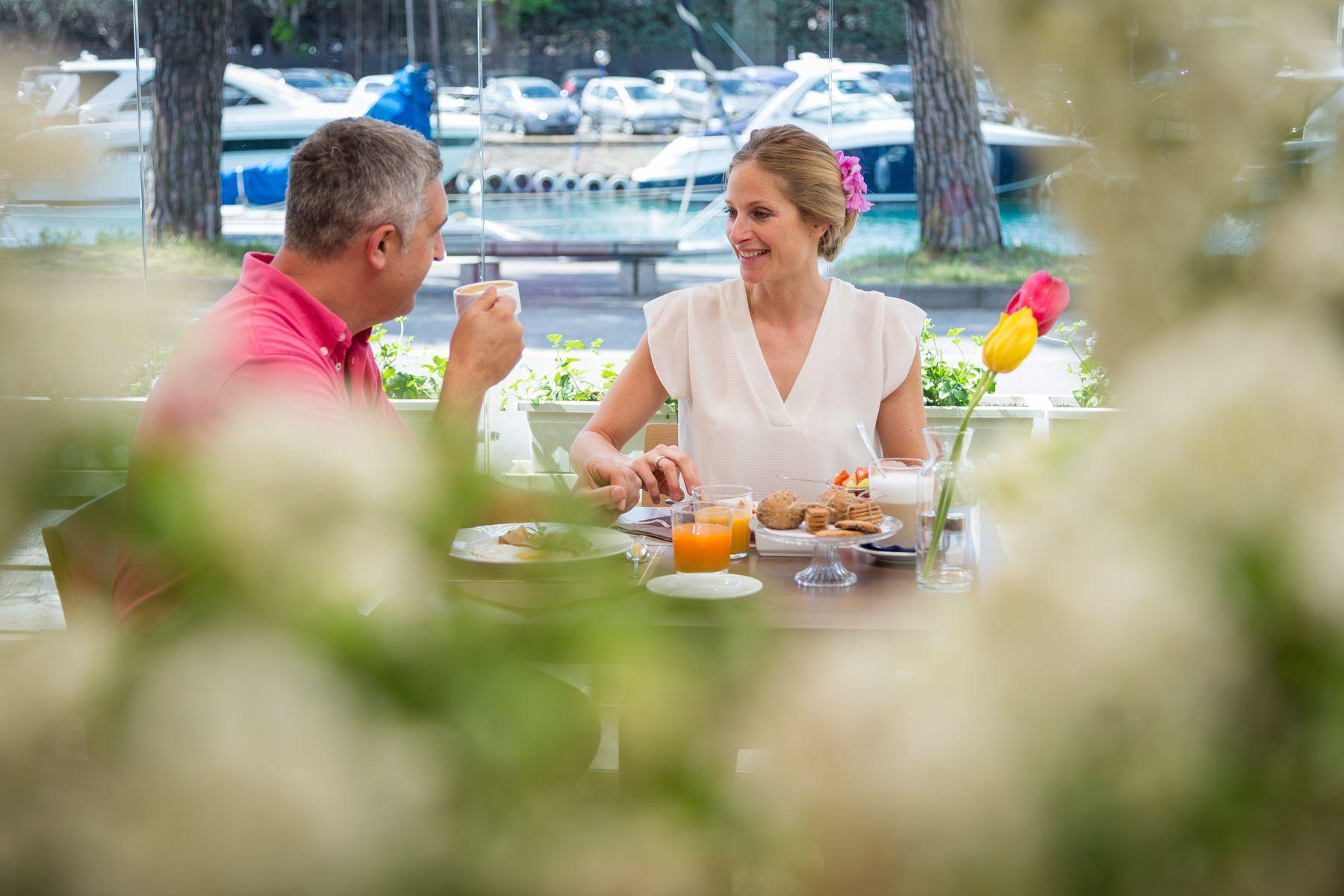 No traveler is the same.
Every trip is different.
We do this by dedicating our time to you.

Reminding you that it's your anniversary, and so fresh flowers will welcome you in your room. Welcoming you with a drink and a smile, organizing the day on the boat for you, to admire the light of the sunset reflected on the water. Or we will help you forget the stress by bringing you a cocktail to sip in the Jacuzzi.

Because we know that often it is the attention to detail that makes the difference.
A splendid panoramic lakefront location, very close to the historic centre of Peschiera.
The atmosphere
An informal, cozy and relaxed ambience: this is what you will find in our hotel. The bright veranda overlooking the lake will welcome you for breakfast. The lobby with its sofas to be by yourself or in company The breezy garden and sunny terrace. The gym and sauna area. Everything here is designed to make guests feel a little bit on holiday and a little bit at home.
Explore the hotel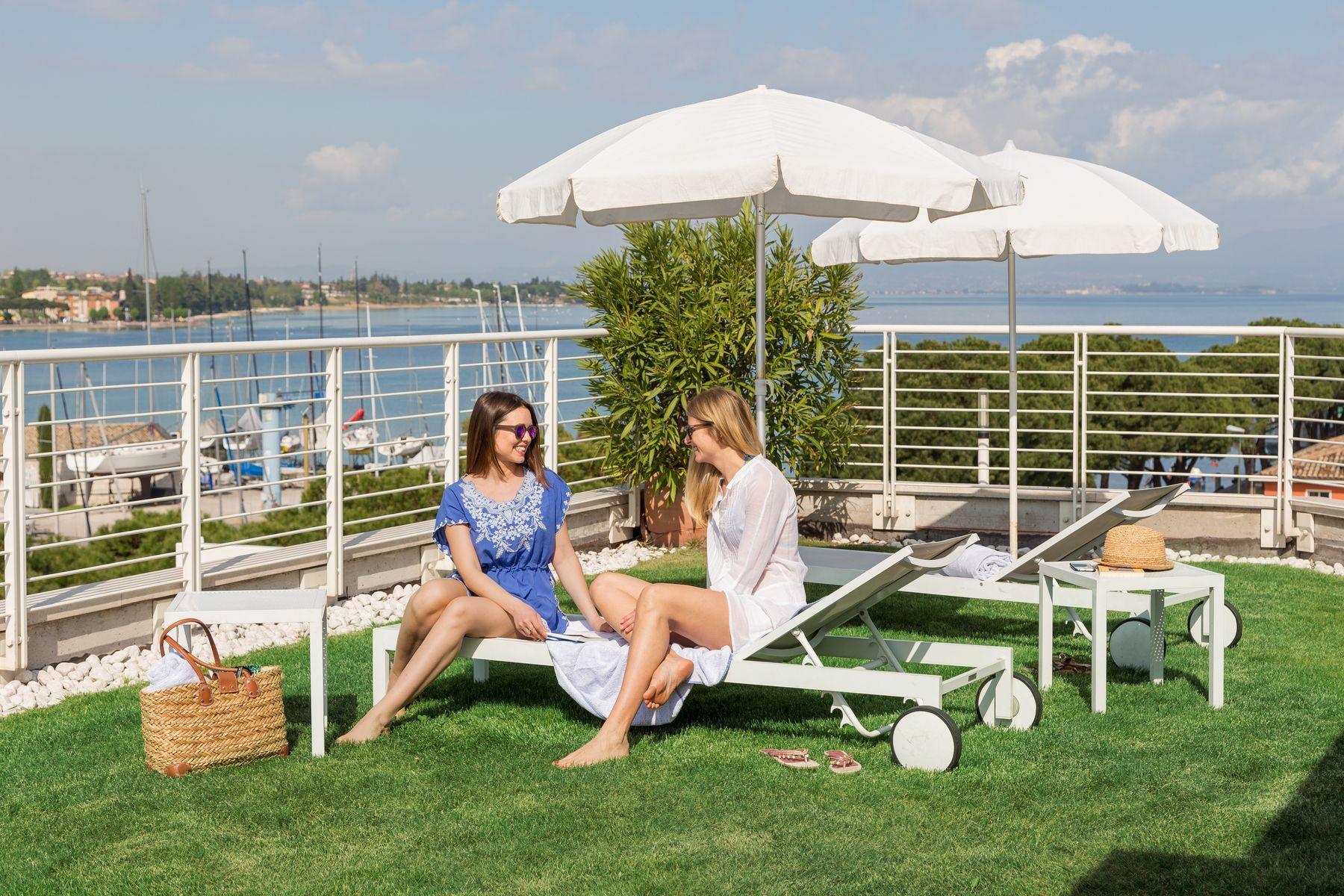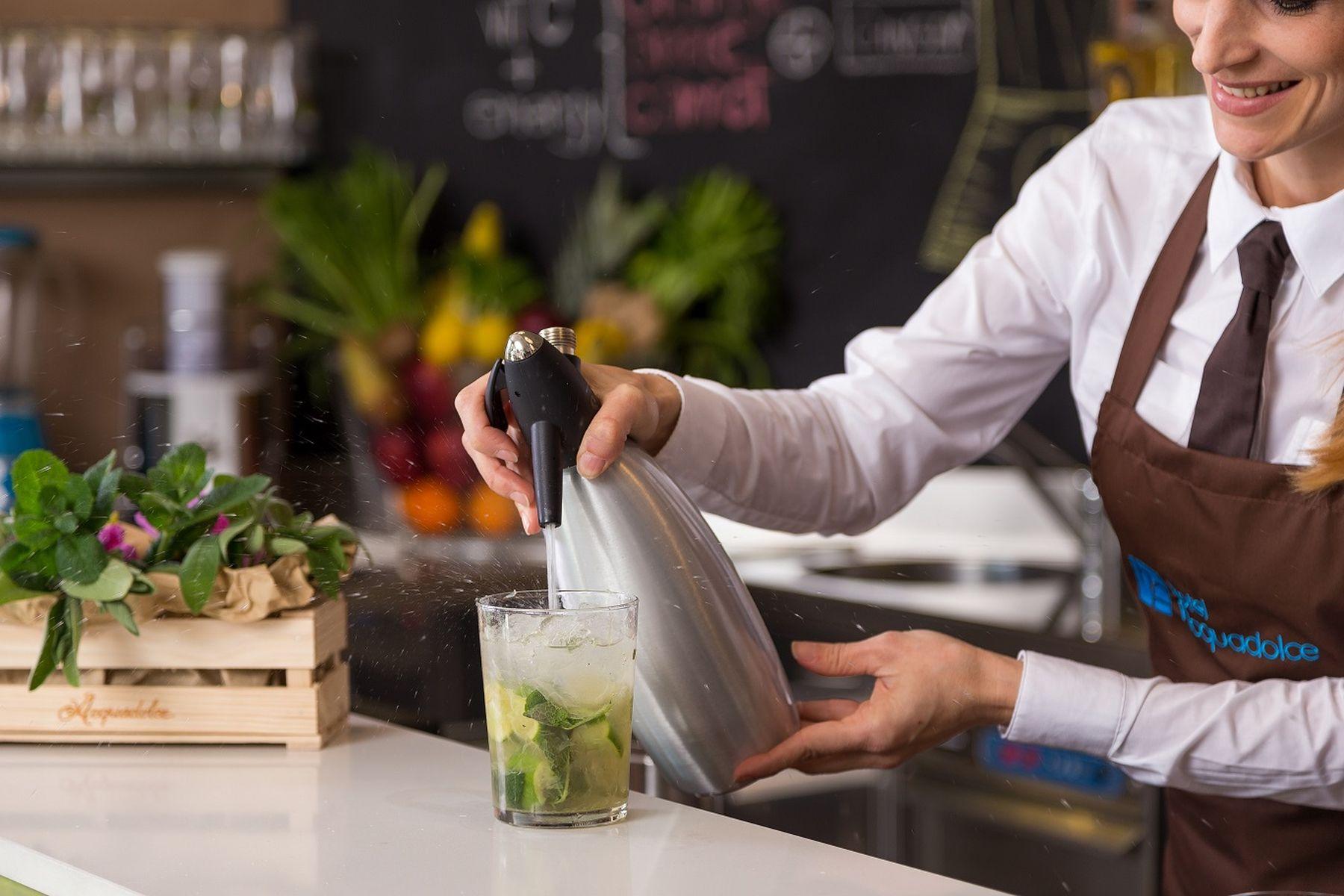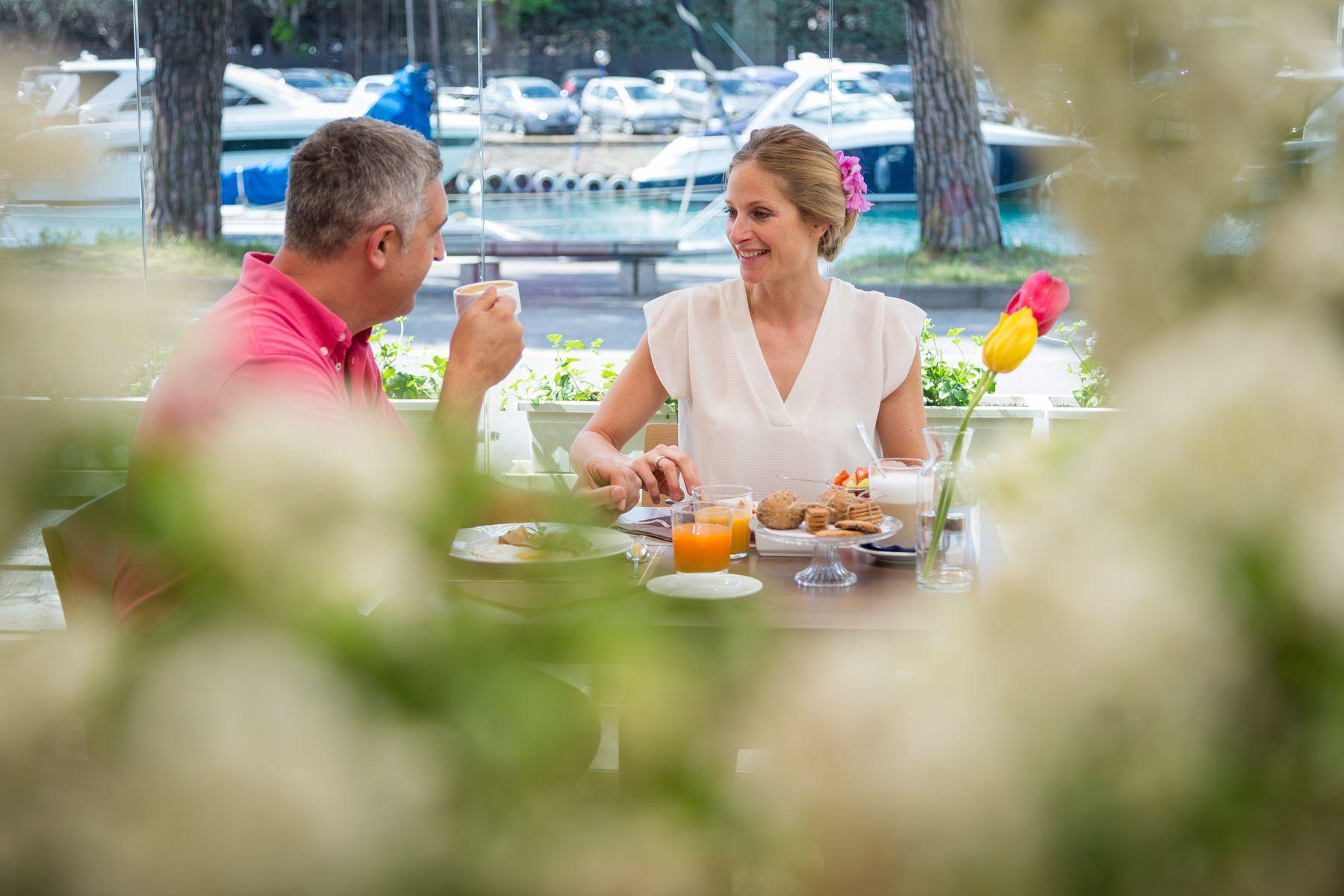 Roof Garden
The panoramic terrace on the fourth floor is the real jewel of our hotel: it offers an enchanting 360° view of the lake and the ancient walls of Peschiera.

A heated Jacuzzi, sun loungers and parasols for sunbathing, towels provided free of charge.
Garden Bar
Our bar will welcome you in the bright veranda or in the lovely lake-view garden with a selection of cocktails, local wines, fresh beers and fine spirits.

The aperitif hour will treat you to an incomparable sunset, with the sun reflecting in the waters of the lake!
Breakfast on the veranda
Our varied and tasty continental breakfast will please everyone, from gourmets to health-conscious people: fresh produce, homemade cakes, a wide choice of sweet and savoury.

To make your awakening even more enjoyable, you can have breakfast in our large, bright, lake-view veranda and, in the warmer months, in the garden.
The Rooms
Hotel Acquadolce welcomes you to its 29 rooms, double or triple, all with balcony and parquet floor, finely furnished and with attention to every detail.
Why book here?
Best price guaranteed
Exclusive Deals
Instant Support
A perfect location for various activities. Discover what awaits you.
EMME ERRE srl - P.Iva 03633260231 - Cap. Soc. 10.000 € i.v. - REA : VR-352299
With reference to Article 1, Paragraph 125-bis of Law 124/2017, it should be noted that the company has received grants, subsidies, benefits, contributions or public aid in cash or other kind, not of a general nature, which are detailed at this link