The Piccoli family welcomes you to the Hotel Acquadolce!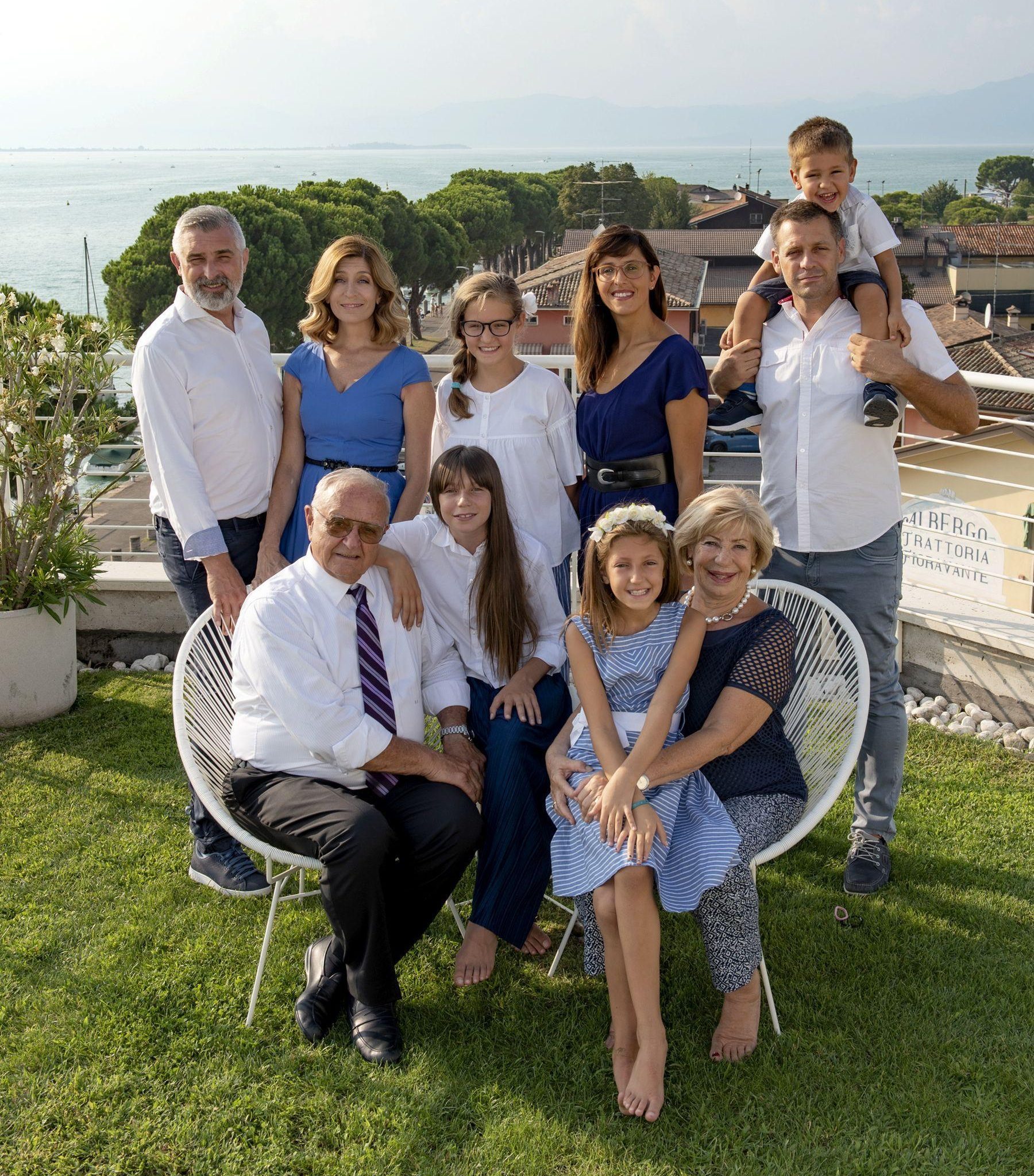 Nice to meet you.
Our hotel is our home and we welcome you as our best guests.
The hosts, Renato and Marisa, greet you every day with their smile, or to tell you some curiosities about our beautiful Lake Garda.
Renato, as a passionate sailor, inspired the hotel project, which recalls the bow of a ship. Do you want to know something about the lake? He is the right person.
Marisa's arrival is preceded by the delicious scent of her famous cakes, the ones you find at breakfast every day.

Francesca, the hotel manager, with her staff takes care of the reception and makes you feel at ease at all times of your holiday. From arrival to departure she is your reference point. His brother Andrea takes care of administration and accounting.
In the meantime, the new generations are growing!
The reception staff, the cleaning staff, the dining room staff and the chef have been at our side with passion and dedication for years and are part of the family.
Now that you know us, explore our hotel and all its environments.
EMME ERRE srl - P.Iva 03633260231 - Cap. Soc. 10.000 € i.v. - REA : VR-352299
With reference to Article 1, Paragraph 125-bis of Law 124/2017, it should be noted that the company has received grants, subsidies, benefits, contributions or public aid in cash or other kind, not of a general nature, which are detailed at this link